Designed specially for you
Does Fashion Discriminate? An art form made for self-expression and self-love, unfortunately, hasn't been accepting enough of diversity. For a long time, the industry has excluded people who don't fit into a narrow description of beauty standards. Clothes should feel comfortable and cater to your needs, not vice-versa. Designs that are meant to empower you, and make you feel confident often do the opposite, fueling our consciousness and body issues. It's high time we change this, starting with setting our own selves free from labels that confine ourselves.
The fashion industry has a significant impact on our self-image and self-esteem. It has historically promoted a narrow definition of beauty, leading to unrealistic beauty standards. However, in recent years, the fashion industry has taken steps towards celebrating diversity and inclusivity. More brands and designers are creating clothes that cater to a wider range of sizes and body types, and featuring models of all shapes, sizes, and ethnicities in their advertising campaigns. This shift in the industry towards more body-positive and inclusive fashion is a necessary step towards celebrating ourselves and embracing our unique qualities.
Here at Kanelle, one of our main aims has always been to provide comfortable, stylish womenswear for all sizes. Any design that you like on our website is made in every size possible. In addition to all the traditional sizes, we also custom-make our clothes into any size and measurements you want. Size labels often have negative connotations attached to them. It's time we free ourselves from them, and let them not define us. Shop from our range of styles not made for 6 sizes, but for every woman out there. 
When it comes to body positivity, it's not just about the size. Our comfort requirements are different and diverse from the rest. We understand that and are happy to alter the sleeves, the length, and the necklines so you feel most comfortable wearing a Kanelle. Size inclusivity means designing clothes that are not just available in a wider range of sizes, but also making sure that they are designed with the same attention to detail and quality as traditional sizes. We hope to create a stylish environment where everyone feels welcome and empowered to be their true selves.
Kanelle is always ready to work closely with you to create custom designs that fit like a glove. We know that it can be frustrating to shop for clothes that don't fit properly or flatter your body shape. With our customization options, you can choose what works best for you.
While the industry is moving towards a positive space, the first step requires us to celebrate ourselves. Each one of us is beautiful and unique, and cannot fit into a single mold. The power of confidence lies within ourselves. So check out our summer dresses, comfy co-ords, and tops. If you can't find it in your size, write to us and let us design it, especially for you.
At Kanelle we celebrate boldness. For us, being bold is not just being obtrusive; it's having the courage to stand your ground, voice your opinions, and take risks. Being Bold is being free, to liv...
Read more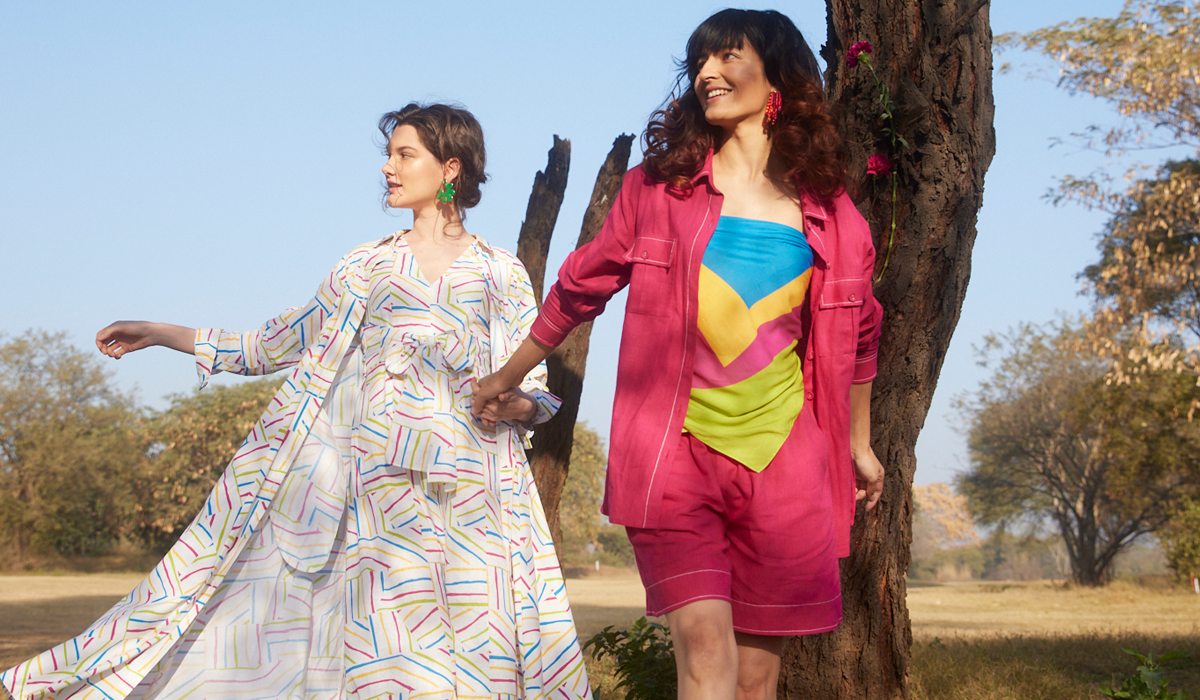 5 natural fabrics to style this summer
Summer is here with its unbearable heat, but it also brings in the little joys of relishing a popsicle, drinking ice-cold lemonades and getting an afternoon nap in a chilled room. Its the season we...
Read more