What does "bold" mean to you?  Often, boldness is confused with loudness. It is measured by volume instead of command. 
In a world filled with prejudices and obstructions, Women have always led in the forefront. Whether it's starting a revolution, standing up to oppressors, speaking your mind or taking a difficult decision. Every time our mothers stood up for their rights, we learnt to stand up for ours. Bold women from the past have paved paths for us to embrace our own strong personalities. Everything we consider a given today, was a fight women had to fight before.
While boldness is often mixed with conspicuous bravery, it is a beautiful thing. It's a calm yet commanding voice that inspires and unites all. It comes from a place of respect and love. It is courage balanced with intellect. A lot of modern women embody this balance with ease. They are strong in their beliefs and open-minded about others'. They lead and they support, they stand out with their personalities as well as blend in to be a part of the sisterhood. We believe this balance is what makes the modern woman inspirational. It allows her to take on multiple roles, in a single day and excel in each one of them.
At Kanelle we celebrate boldness. For us, being bold is not just being obtrusive; it's having the courage to stand your ground, voice your opinions, and take risks. Being Bold is being free, to live on your own terms. Being bold is a beautiful thing. 
It is this beauty in boldness that inspired us to create our latest collection – Bold Is Beautiful. The clothes are made for every woman who doesn't shy away from making a bold statement but also blends in with her surroundings comfortably. She doesn't go looking for the spotlight, instead it follows her with ease wherever she is meant to be. The clothes in this collection are effortless; they are so easy to style, transitional, and elegant that they can never go wrong. They fit into all your roles and all your moods, making you look stunning in each one of them. 

When we imagine the muse of this collection, we see someone who is comfortable in herself and her style. She stands confident and it appears to be her natural poise. Her clothes stand out from the rest, but she doesn't seem uncomfortable in that. She embraces her style and attention gracefully. Her aura is strong, yet it's approachable. She is a part of the group, part of the community.  She doesn't look overdressed or underdressed, Bold is Beautiful is all about that balance.
The star of the collection are its big, bold, nature inspired prints. They are synonymous to every season and every place. These playful, bold print patterns are always a conversation starter and hence a quintessential to every wardrobe.  Prints that speak volumes, give you a chance to create your own fashion statement. They are designed manually and then screen-printed making them truly one of a kind. Kanelle's Bold Is Beautiful Prints are an expression of art and individualism.
These print with artisanal beading touches of embroidery complement the collection's subtle silhouettes. The beading adds a touch of fancy and elegance. This collection, we have experimented with drapey and flowy silhouettes. They are feminine and relaxed making sure you don't feel "off" or uncomfortable. With the deep colours of the solids, the prints find their balance. Bold and beautiful.
Staying true to our ethos, Bold Is Beautiful is also made with an eco conscious mind. The products are handmade, made to order and hence, reduce fashion wastage. Our fabrics – Chanderi Silk, viscose, cotton etc are ethically sourced. Cotton dresses, linen pants, Satin co-ords are all transitional and seasonless.  "Bold is Beautiful" is for that woman who does not shy away from standing out but also blends in. With this juxtaposition, just remember to tap into your bold side and create your own style statement with our printed dresses, printed co-ords, printed coats , premium tops and accessories.
As women of today, let's celebrate our boldness. Our ability and determination to take decisions and control our own futures. We have learnt to embrace ourselves and others, flaunting all our perceived imperfections. We are a generation of women who stand up for each other, support each other in face of every adversity. We are beautiful, we are bold.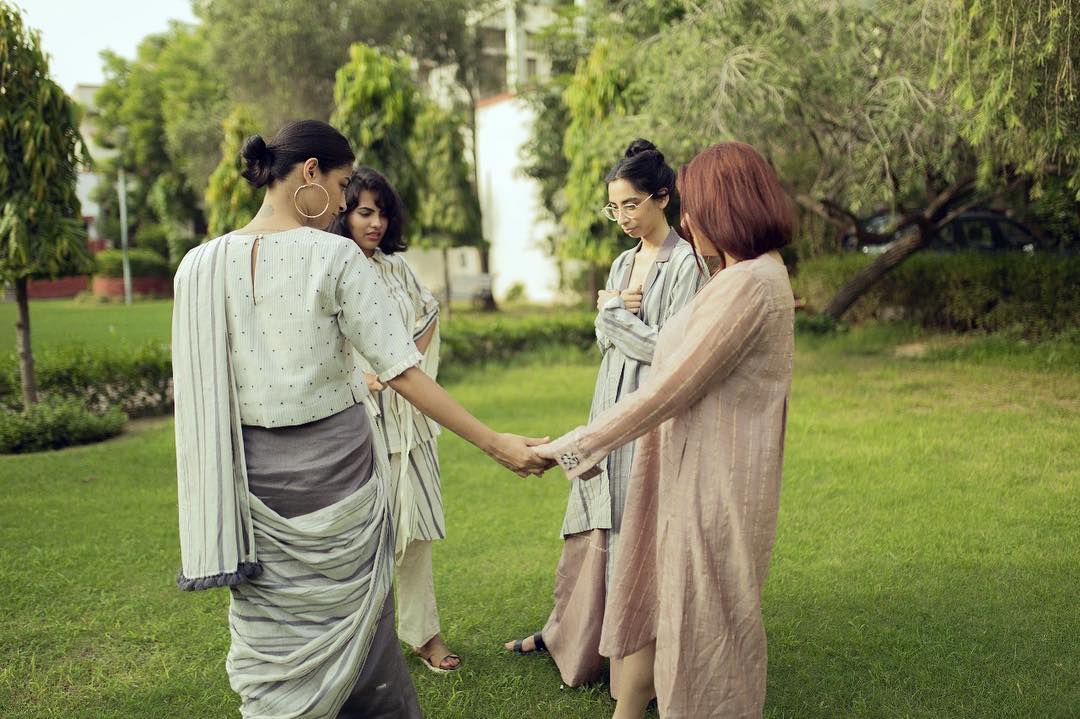 5 things Kanelle is grateful for
Gratitude is more than simply saying 'thank you.' It's the all-encompassing feeling of appreciation. When we think of things that have helped us in our journey, we find ourselves smiling and filled...
Read more

Does Fashion Discriminate? An art form made for self-expression and self-love, unfortunately, hasn't been accepting enough of diversity.  Designs that are meant to empower you, and make you feel co...
Read more