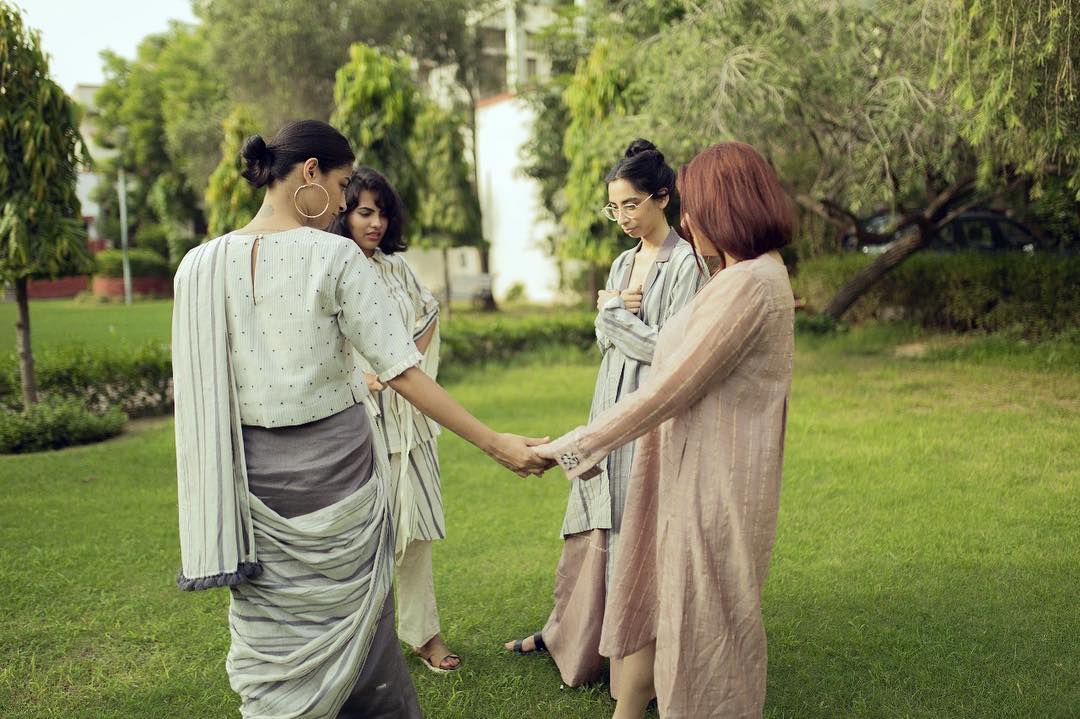 5 things Kanelle is grateful for
Gratitude is more than simply saying 'thank you.' It's the all-encompassing feeling of appreciation. When we think of things that have helped us in our journey, we find ourselves smiling and filled with warmth, happiness and love. In that sense being grateful is ironic; it comes from a place of selflessness but ends up being the catalyst for our own happiness and growth.
After a long time the festive season was celebrated free of restrictions, back with our friends and families and we were all filled with a sense of gratitude. The feeling stayed on as we got back to work here at Kanelle, realizing the immense number of things we are thankful for. Things that have inspired us and made us who we are, here are few that deserve to be mentioned.
1.  #KANELLEWOMEN
Now a decade old brand, Kanelle was started by creative designer Kanika Jain and her love for fashion. The person who inspired her to start this journey, fuel her creativity and has always been a back bone of the brand is her mother - the one who we call "Our Kanelle Mom". The inspiration behind the brand's origin.
However, our biggest inspiration comes from our #KanelleWomen. A community of strong, modern women with a heart of a free spirit. There have been a tribe of strong, inspirational women – entrepreneurs, designers, artists, revolutionaries, mothers, teachers who live life on their own terms that inspire us to create and make our mark in the world. They are our inspiration, our muse and we are thankful for them. 
2.  ART & CULTURE
Kanelle is an artistic brand. We play with colours, prints, patterns and shapes. The existence of these is crucial for our own existence. Our gratitude is not just limited to the fine arts but music, food, movies and so many more that continue to inspire us. Travel and culture are those magical things that bring all forms of art together. Our founder is a voracious traveler who loves to explore and cherish art and culture. At Kanelle, we are so thankful for the world of ideas that we've discovered on our journeys.
3.  THE CRAFT OF DRESSMAKING
Art inspires us to imagine limitless ideas. But it's the rich fabrics, tools and techniques of design that help us bring them to life. From something as small as a needle to something as big as a screen for printing, all these tools are essential to bring our creations to life. We are also grateful for growing up around rich traditional textiles and techniques like dyeing, hand embroidery, beading, zardozi etc that have been a constant in all our collections. 
4.  A SCENTSATIONAL WORLD
It's amazing to live in a world that can excite us through our senses. Just like visuals, tastes and sounds, scents have a unique ability to make us feel bliss. The scent of rain is nostalgic; the scent of one's favourite flower reminds them of love; the woody fragrance of a forest is calming and the scent of citrus is an ode to fresh summers. We are grateful for the art of perfumery that helps us capture these into our perfumes.
5. PEOPLE OF KANELLE
It goes without saying that we feel thankful for the amazing team we have behind the brand. From the karigars who work hard to handcraft your clothes, to our logistics team who make sure they reach you properly. The team including and especially our founder and director are the pillars of the brand.
We are also grateful for all the people we have the chance of working with, brands and artists we collaborate with and agencies we associate with. One of the best parts of this journey is the people we meet!
There is so much to be thankful for, for instance, we are thankful to you for reading this blog. Hope, as we come close to year end, this feeling stays with us, helping us look back with a heart full of gratitude.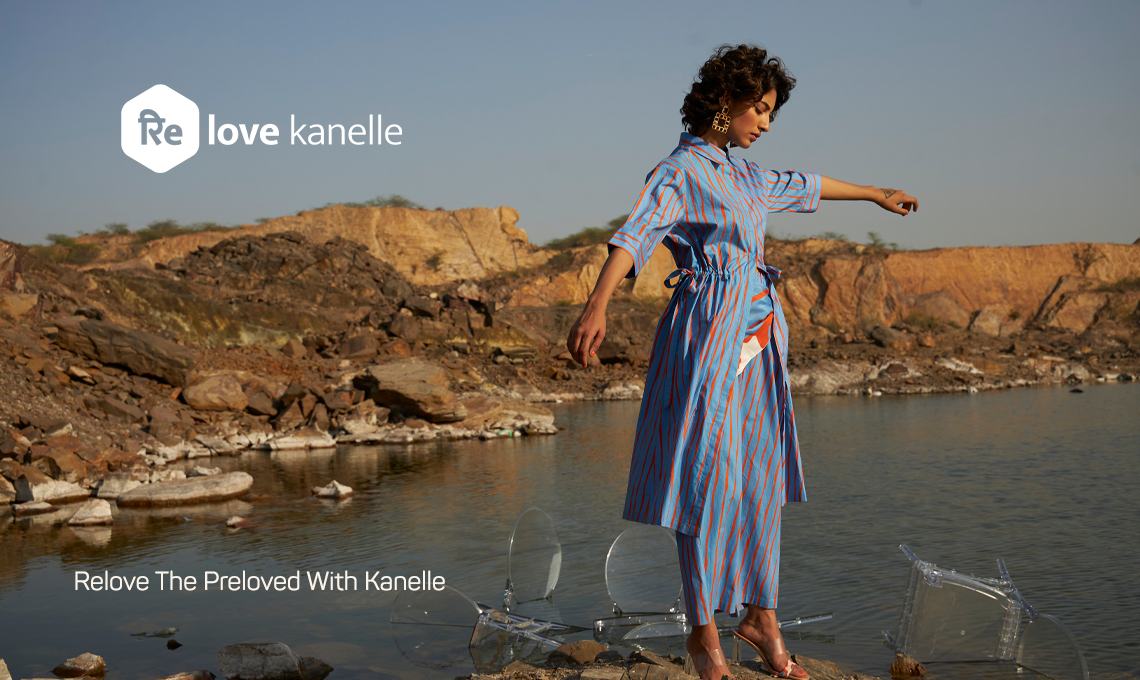 circular fashion
We, at Kanelle decided to take the responsibility of the entire lifecycle of our products, by integrating with Relove. Kanelle X Relove is a space where you can resell you clothes or purchase a pre...
Read more
At Kanelle we celebrate boldness. For us, being bold is not just being obtrusive; it's having the courage to stand your ground, voice your opinions, and take risks. Being Bold is being free, to liv...
Read more