Article: TRAVEL WITH KANELLE

It's the time of the year to pack our bags, embark on thrilling adventures, relax at a scenic destination, and explore the beauty of new places.  With travel, comes the need of curating a wardrobe that is comfortable, stylish, and functional. We understand the importance of packing light, with clothes that work throughout the day, making you look good and feel effortless. Explore our range of handpicked travel essentials, designed for your Summer escapades.
Comfy Co-ords: Get rid of last-minute outfit dilemmas with stylish, comfortable co-ord sets. These matching pieces are easy to style, ensuring a complete look without the hassle. They are also extremely versatile and look good in the day and night. Check out our River Printed Co-ords that come with a light jacket, so you can layer your look once the evening chill hits.
Overlays: Summer weather can get unpredictable. Luckily, our stunning, lightweight overlays keep you comfortable even if it gets a little chilly. Check out our Melody Coat, Ella overlay, and Nicole coat to effortlessly layer in summer and add a stylish touch to your every look.
Dresses: A travel wardrobe isn't complete without a few dresses. With breathable fabrics and comfortable silhouettes, dresses keep you carefree as you explore and take on adventures. From flowing maxi dresses for romantic evenings to casual sundresses for leisurely explorations, We have a dress for your entire itinerary.
Tops: Versatile with multiple styling possibilities, stylish tops are the ultimate travel companions. From classic shirts to statement blouses, choose pieces that reflect your style and express yourself effortlessly wherever your travels take you. From cotton printed shirts to embroidered blouses, match our tops with our comfortable bottoms.
Scarves: Scarves are a great Summer accessory that offers protection from the sun and also elevates your outfits with flair. Shop our multipurpose scarves that can also be styled as tops. With vibrant prints and classic neutrals, we have the perfect scarf, waiting to be added to your cart.
Bags: No travel is complete without a bag to store your summer essentials. Our bags from the ' Scrap To Rack ' Collection are limited edition, made with upcycled fabrics. They are a conscious, sustainable choice that will add a statement piece to all your travel looks.
As Summer calls you to embrace new experiences, travel with style, comfort, and functionality. Just as it is important to pack your sunglasses, sunscreens, water bottles, and more, it is also important to pack the right clothes. Explore our holiday favorites by adding the filter on our clothing page, and get ready for a beautiful, effortless vacation!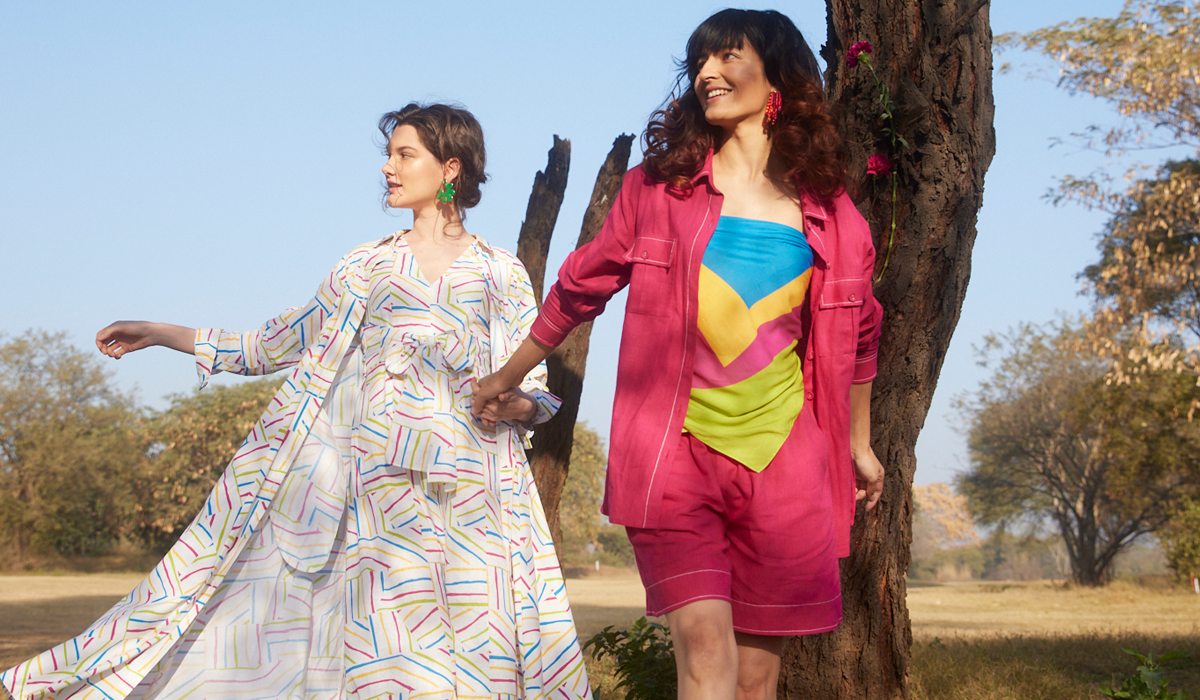 5 natural fabrics to style this summer
Summer is here with its unbearable heat, but it also brings in the little joys of relishing a popsicle, drinking ice-cold lemonades and getting an afternoon nap in a chilled room. Its the season we...
Read more