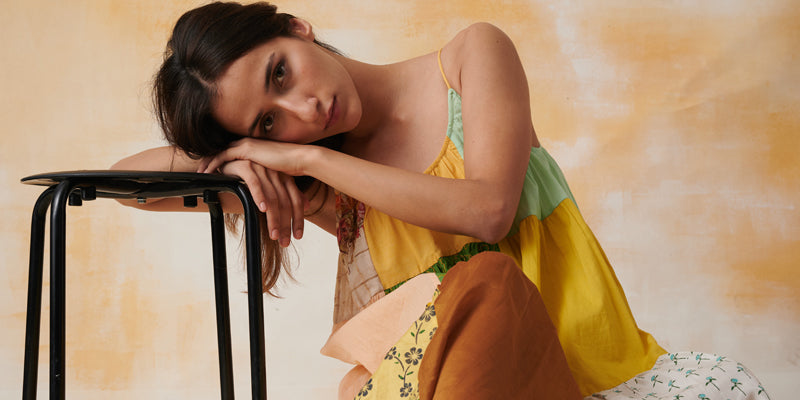 Reimagined, Reused, Repurposed – Creating Clothes That Matter
According to a 2021 report from the World Economic Forum - fashion is the planet's third largest polluter (after food and construction). About 70% of garments produced each year end up in landfills. These facts make us realize the dire need for action. When something as easily recyclable and reusable as clothes ends up generating around 92 million tons of waste every year, the problem appears to be only one – Our own indifference towards the environment.
The responsibility of tackling this clothing waste problem lies in the hands of both producers and consumers of fashion. As consumers, one can do their bit by reusing old clothes for other purposes, creating a sustainable wardrobe, being mindful of what you buy and taking care of your clothes so they last longer. In the world of fast fashion – where trends rule the fashion business and are changing with every blink of an eye, it does create a problem for producers to be mindful and run their business.
Kanelle has always taken pride in being a slow fashion brand; all our clothes are handmade and made to order. However, during the pandemic we realized it wasn't enough. The pandemic made us all pause, and think about what matters. We all realized the importance of leading a sustainable and healthy lifestyle, more so now than ever before. While we at Kanelle, were working with reduced staff, limited sourcing options, we noticed the abundance of fabric leftover in the office from our previous collections. Not just leftovers, but actual tiny scraps. The colours and textures of these scraps ignited us to create a few limited-edition garments that were recycled and upcycled - by exploring new textiles, techniques and left-over materials.
This is how Kanelle's Scrap To Rack was born – A collection made entirely out of discarded textiles, scraps and more. The motivation was to reduce fashion waste and create clothes that matter. The collection worked on an amalgamation of two of Kanelle's most important values – Innovation and Sustainability. We experimented to create new textiles, new techniques and some very interesting combinations of fabrics. Often people associate sustainable fashion with neutrals and basics, but with Kanelle's free spirited outlook we stayed true to its fun, unconventional personality in this collection as well. Since every piece is made with leftover, discarded textiles and scraps, this collection is a tapestry in making – each piece is unique and timeless.
The collection can be summed up in three words – Reimagined, Reused and Repurposed. The clothes are all zero waste, part of the slow, circular fashion. Each is handmade uniquely. Hence, there are limited pieces in limited sizes. Owning a Scrap To Rack outfit is owning an unique, One and only garment that is upcycled and hence, environmentally conscious.
Kanelle is a brand that creates contemporary clothing – modern dresses, relaxed tops & tunics and transitional co- ords for women. We have created the same in our Scrap To Rack collection – it doesn't compromise on designs and styles but adds value with it's upcycled production. Ariel co-ord and Josie co-ord are fun, stylish co-ords that are perfect for any event whereas Rose and Julia Slip dresses are comfortable and chic. For a more professional outing// we have our Maya relaxed shirt and Milani relaxed Shirt, but our personal favourites would be the Anna gather dresses – They have a unique and innovative surface detailing and a soft feminine look. We also created a line of accessories in this collection – shopper bags, clutches, scarves etc. There is something for everyone in Kanelle's Scrap To Rack.
While the collection took a lot of effort in terms of design and production – since the scraps have to be segregated according to colours, and clothes have to be designed keeping in mind the limited yardages and bits and pieces of fabric; the end result makes it all worthwhile. The collection is what Kanelle has always tried achieving and will continue to do so. We aim to create more and more similar projects, where we are innovating with a cause. So do keep a look out for Kanelle, we will come back with more clothes that matter.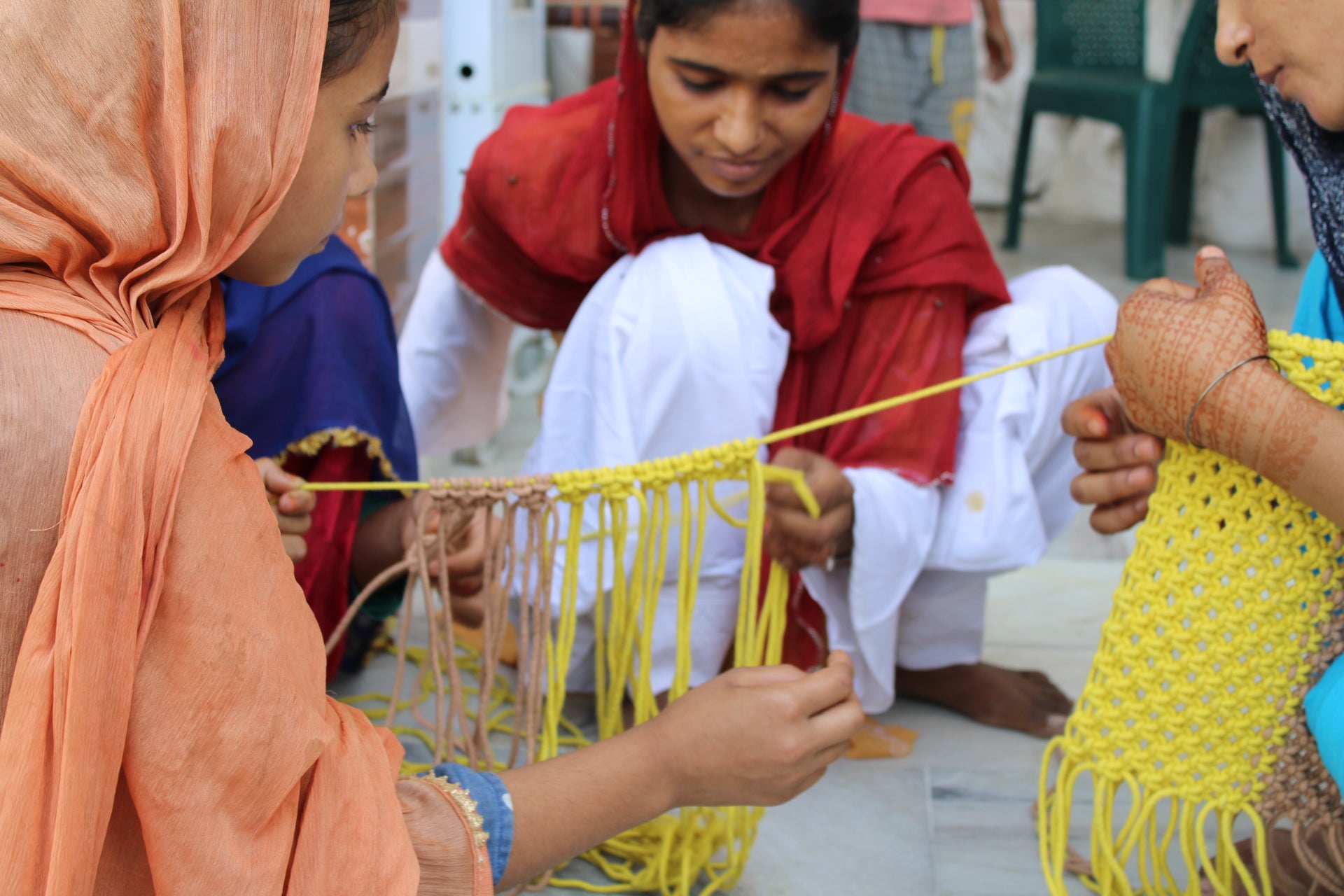 Kanelle X Sirohi – Set For Her
Kanelle started its journey with some creativity and a vision. A vision that developed the brand's ethos– Sustainability, women empowerment and innovation. Our founder Kanika Jain, found ways to de...
Read more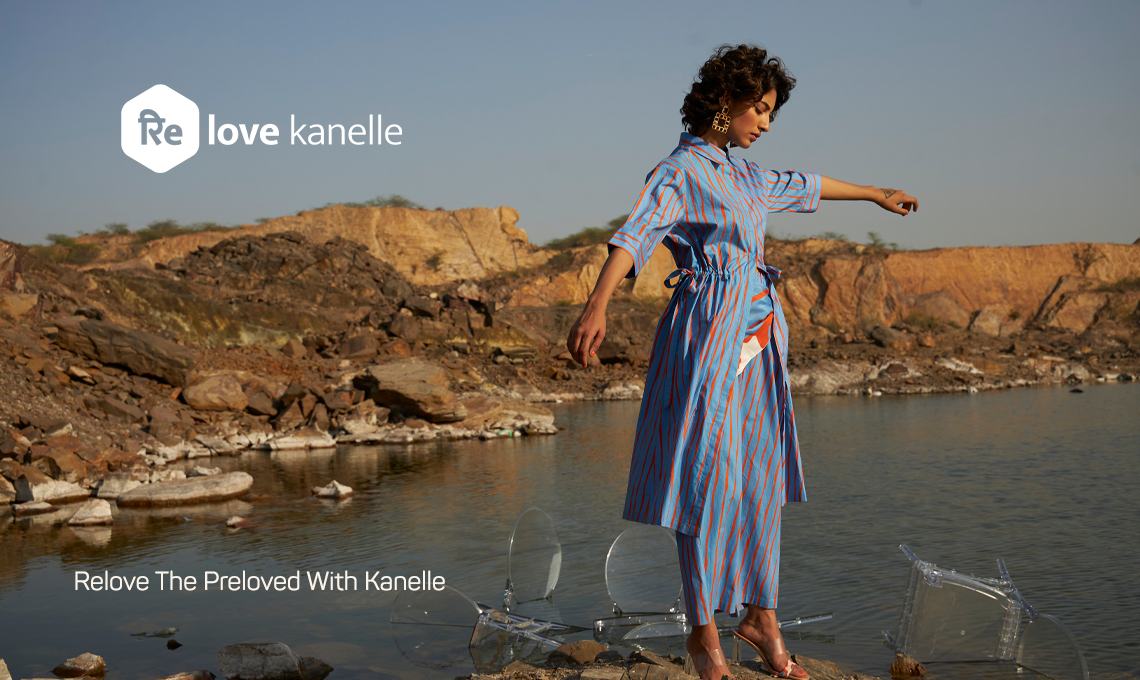 circular fashion
We, at Kanelle decided to take the responsibility of the entire lifecycle of our products, by integrating with Relove. Kanelle X Relove is a space where you can resell you clothes or purchase a pre...
Read more