Article: Summer Prints and Textile
Summer Prints and Textile
Summers bring in a plethora of memories, of ice creams and vacations, of mangoes and melons, and a lot of bright breezy fashion. It brings with it a whole new vibe to fashion. Away from the sophisticated winters, summers are all about buoyant fits, light fabrics and fun prints. Clothing becomes a fusion of art and utility, and calls for more than just style - good efficient designs.

With our Spring Summer22, we worked on Fabrics like Malmal, chanderi silk, poplin, linen satin and cotton. Traditionally, these fabrics make the heart of Indian summer wear. In scorching dry heat, the lightness and softness of the fabrics help the skin breathe, avoiding rashes, summer burns, irritation and tanning. Harsh sun can easily drown you out, but our collection brims with linen trousers, cotton tunics, poplin dresses – so you only like sunshine, don't drain your energy in it. Sarees look amazing in summers, the flowy beautiful drapes, just match the summer essence. While last summer we had the contemporary cotton sarees but this summer we worked with the beautiful chanderi silk saree. With lightness and a luxurious feel, these sarees are a summer essential in gorgeous prints with unique details.


Our fabrics are light making the collection perfect for the relaxed fits with the ease of styling them. Co – ords and dresses don't stick to the body and avoid the summer stickiness. At Kanelle we don't just make
contemporary modern clothes
that are trendy; we aim to achieve good designs – one that is aesthetic but more importantly, efficient and useful.
Another thing summer paves the way for are prints. Bright, fresh, expressive prints, which lift moods, on those tiring and long days. They set a happy mood, a creative one. The inspiration behind our Summer Spring collection were women, and their impeccable journey. We played with prints expressing every phase of her journey, bright colours, abstraction and design. This resulted in beautiful
floral dresses
,
hand-embroidered tunics
, abstract
print co-ords
and sequined floral cape. The prints and details together bring in the summer mood. These are pleasing to the eye, with soft smooth lines and a breath of freshness.
Growing up, these were the times in the year when we revisited –our family, friends, our own hobbies and wishes. Summers have always had some nostalgia to it. Since, our collection embraces this nostalgia and growing up through it, our prints have been a special ode to it all. The abstract blue prints might remind you of the cool seaside trips you took; the multicoloured abstract print is for all those afternoons we spent colouring and creating art and the florals are a beautiful metaphor for growing up and starting fresh.
Unfortunately, the last two years locked everyone inside their homes and fashion was limited to pyjamas and tees, but 2022 is bringing the old summer days charm back. One where you should dress up in
Kanelle's floral tunic
,
printed dresses
and frolic around the world. Some
beautiful scarves
from our previous collections helping you fight the harsh sunlight also making them stylish. The next few warm months will pass in a blink of an eye, and while during summers we eagerly wait for the cool breeze, there is nothing quite like the summer vibe that will be missed the rest of the year. The scent of citrusy fruits, sounds of ever so lively fauna, beautiful coloured fabrics shining brighter than usual and the breezy, classic style. Before it all passes away, explore our collections and live your 2022 summer in style and comfort.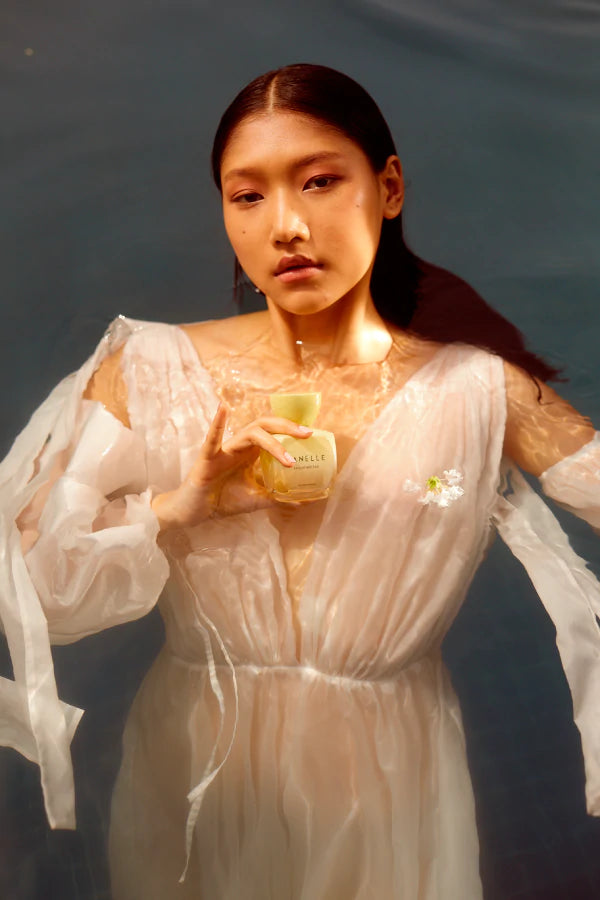 Every morning, on our way to work, we spot a bunch of Women, ready to face the day just like us. Dressed elegantly, expressing their unique personalities through their style. 
Read more